225 boxes of medical supplies on their way to Ukraine!
Thank you donors, partners and volunteers for making it possible.
Our mission: To support community health clinics and health development efforts in underserved
countries and the United States by getting first aid, medical supplies, and equipment to those
who need them most.
Who are we? We are a Central Florida-based non-profit organization dedicated to
improving health outcomes for communities in need. For 20 years, we have been sharing surplus
rescued from the US healthcare system to support health programs globally.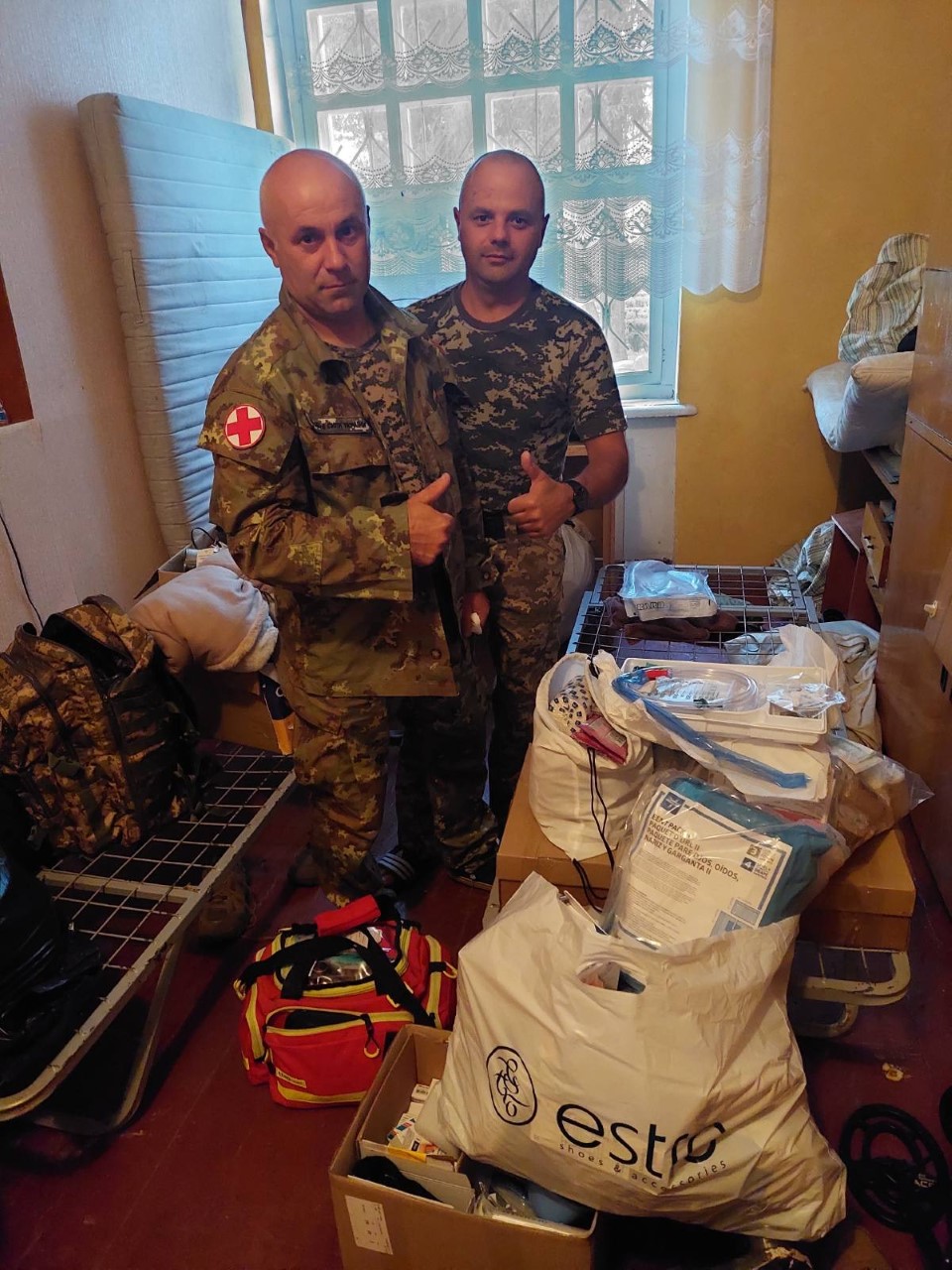 What do we do? Relief Share regularly collects medical surplus from hospitals in
West Central Florida. We then sort, inventory, and send these supplies to health care entities and
natural disaster victims in the Caribbean, Latin America, Greece, and now to Ukraine
How do we do that? We partner with international charities and local and state
organizations, delivering the surplus to them for shipment overseas. We also bring the materials
ourselves, as we did in June 2022, when we transported 1500 pounds of medical surplus to Poland,
where it was picked up by Ukrainian charities who delivered the items to clinics, hospitals, and
even to the front line for use by Ukrainian military.
What do our volunteers do? Volunteers sort, inventory, pack, and prepare the
medical surplus for shipment. Some adult volunteers mentor the many high school/college volunteers
who are earning service-learning hours and gaining valuable knowledge about medical equipment, technology,
and organization.
RELIEF SHARE PARTNERS AND RECIPIENTS
Relief Share medical surplus and meal donations are shared with partner organizations to ensure victims of natural disaster, conflict, and extreme poverty are helped.
Donations are distributed free of charge in Latin America, Haiti, Venezuela, Greece, Ukraine and Refugee Camps. We have been working with and helping some of our Partners and Recipients for 10+ years.
Our group of secondary / university student, and community volunteers are committed to inventorying, sorting, and packing medical donations we receive from our donor hospitals.