Student Service Learning
Through its student service learning efforts, Relief Share
Engages secondary students in improving literacy, public health, and natural disaster response in the developing world
Provides students with quality service hours and educational experience with healthcare technology and equipment
Engages students in assembling readymade first aid kits from local healthcare surplus for overseas distribution
Increases student awareness of limited resources by reducing waste and keeping surplus out of landfills.
IB med-share student club:
A club created by members of Citrus County's International Baccalaureate school, IB med-share student club members sort, inventory, repack, and transport surplus medical supplies to international charities (located in Tampa, Orlando, Miami and Venice) which ship them to communities and health providers in resource scarce parts of the world. The group has also created an online inventory that is given to recipient health care providers for them to request needs free of cost.
First Aid Kits: In December, 2015, CardioStart International (based in Tampa and one of med-share's partner organizations) traveled to Nepal to provide medical and healthcare services to earthquake-torn regions. CardioStart requested that the student club provide them with family first aid kids to distribute to needy Nepalese families…and a new student group was formed.
The students culled appropriate first aid supplies from our collected surplus and purchased/got donations of other basic first aid supplies from local businesses. They purchased vinyl tote bags, on which the LHS graphic design students printed the CardioStart logo. In total, the CardioStart team brought with them 50 first aid kits, which were created by the student club.
Students have provided first aid kits for disaster victims in Haiti, Puerto Rico, the Dominican Republic and Brazil. They hold a 5K race for disaster relief each year.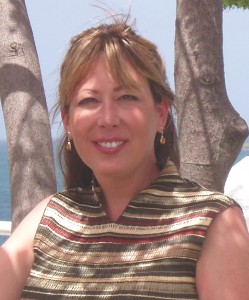 "Thank you and your great kids very much for their really hard work and initiative. As you can see by the faces in the photos the children were thrilled and will be able to help their families as they try to rebuild after the earthquake."
CardioStart's Executive Vice President
Janine Henson, RN, BSN, CCRN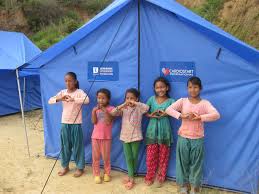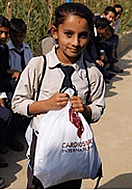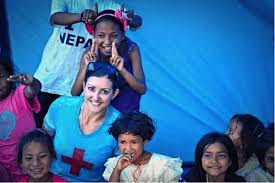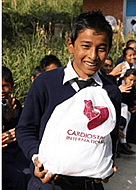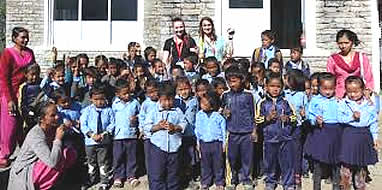 Florida Farmworker Support:
Florida's spring growing season brings an increase of 10,000 migrant farmworkers, most of whom are dependent on this network of Volunteer Health Providers throughout the state for their healthcare needs.
Recent changes in federal legislation have also added greatly to the stress of migrant worker families, as described in a Washington Post article.
The Florida Farmworkers Support program seeks to assist Florida's farmworkers and their families in three ways:
Providing appropriate medical supplies to Florida's Voluntary Health Providers (VHP) clinics in the Suncoast service area
Assembling and distributing 200 family first aid kits via the Florida Department of Education's Migrant Education Program (MEP) and through other organizations that support migrant families
Soliciting and collecting clothing, books and other requested items via donation drives